Kay Memmott Award for Excellence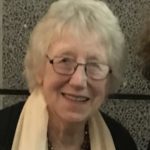 The Kay Memmott Award for Excellence, sponsored by RiskAssess,  is to acknowledge someone who has worked hard for technicians and shown to their colleagues excellence in their endeavours.  This person may be someone who goes the extra mile for local technicians – they may organise the local meetings or they may be that person that can be contacted in a hurry for advice.
Nominations are called for in a ConSTANZ year. Anyone may nominate a person who is a member of STANZ, is in a current science technician role and is not a member of the current Executive committee. 
The Executive committee will make the final decision, with the award being presented at the ConSTANZ dinner. 
Previous recipients are:
2013 Nanette Lee, Hillcrest High School
2015 Raewyn McNiven, Hutt Valley High School
2017 Sarah Garner, Kamo High School
2019 Raewyn Keene, St Paul's Collegiate School
Here is an article on Kay Memmott from New Zealand Science Teacher magazine.